[FEB.2023] Gyeonggi-do Spreads Love to the Medical Vulnerable Areas in the World
Name 관리자
Date 2023-03-02
Views 463
Gyeonggi-do Spreads Love to the Medical Vulnerable Areas in the World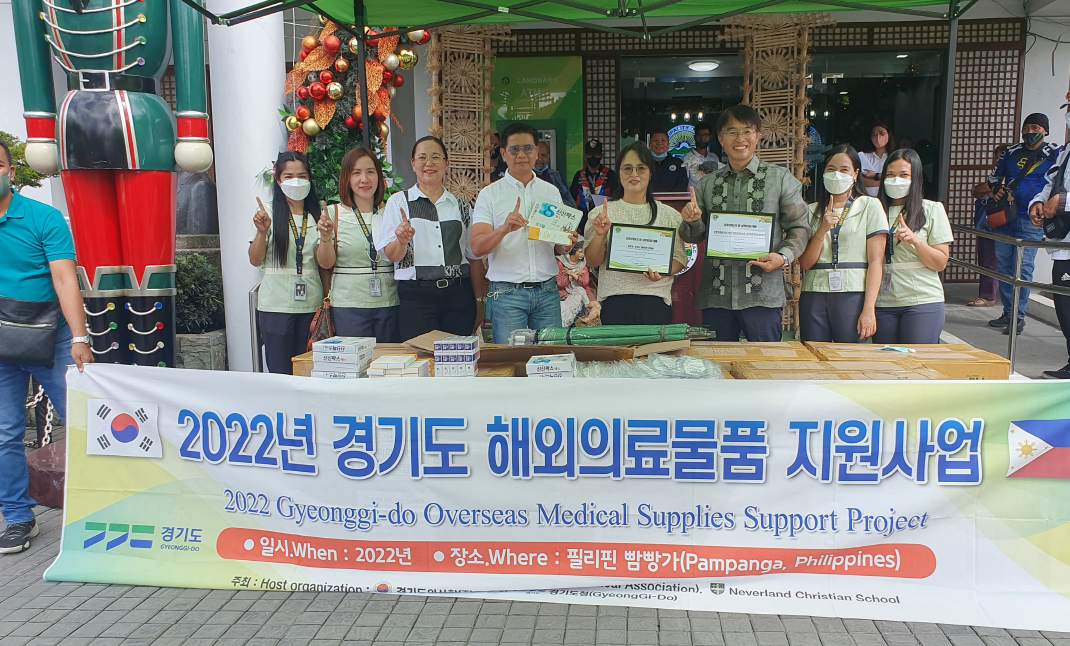 Since 2011, Gyeonggi-do's overseas medical volunteering group has been providing medical volunteering services, performing visiting surgeries, and delivering pharmaceuticals and other equipment to various places around the world to share medical expertise with the world.
In December 2022, Gyeonggi-do Medical Association first delivered various types of medical equipment to the medical vulnerable groups in the Philippines.
Gyeonggi-do Medical Association has taken part in overseas medical volunteering every year. However, due to the COVID-19 pandemic, going overseas to engage in volunteering activities became difficult. Therefore, since 2020, the association switched its focus to providing medical equipment to help medical vulnerable groups in developing countries around the world.
The equipment that the association provided includes ointment for various skin diseases, medicine to combat colds and flu viruses, antipyretic analgesics, anti-inflammatory analgesics, and other pharmaceuticals, as well as vitamins, iron, and other nutritional supplements.
Gyeonggi-do Medical Association also spread their love by providing medical equipment to 5,000 people in the medical vulnerable group in Porac, Pampanga, the Philippines.
Also, with the support of Gyeonggi-do, HJ Magnolia Foundation provided global medical services to fulfill its mission for loving life in the poor areas in Republic of Sao Tom'e & Principe, as well as pharmaceuticals to share the foundation's excellent medical technology.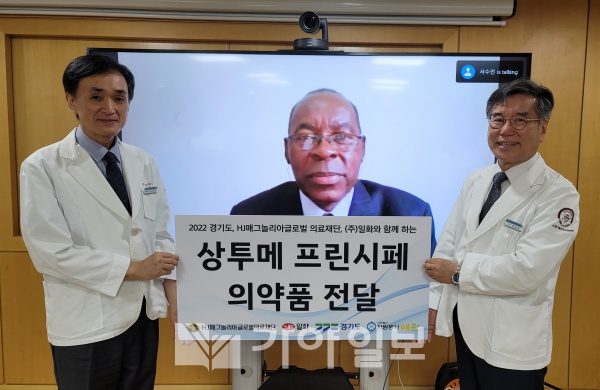 In October, Gyeonggi International Medical Association recruited an overseas medical volunteering group to go to Poland. Gyeonggi-do, known for its excellent medical technology, took part in addressing the global medical challenges posed by the Russian-Ukrainian war by delivering medical services. Gyeonggi-do was able to increase its status and raise its profile as a member of the international society.
The Gyeonggi International Medical Association's overseas medical volunteering group visited Poland for a week, where they provided basic pharmaceuticals and daily necessities to refugees, children, and vulnerable groups who have suffered from the war in Ukraine. The group also contributed to cultural donations by providing storybooks to children.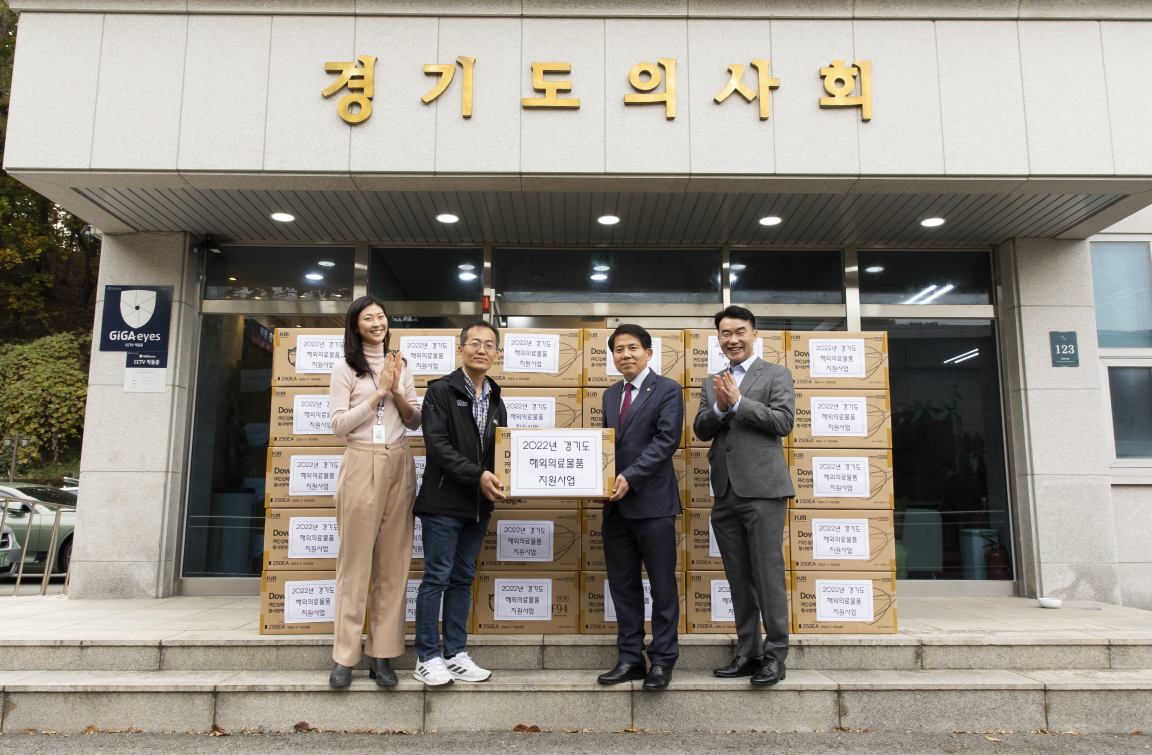 Gyeonggi-do has been providing medical support to isolated groups in medical vulnerable areas around the world since 2011 with its overseas medical volunteering support project. The province will continue to implement similar projects to share Gyeonggi-do's excellent medical technology with the world and increase the brand awareness of Gyeonggi-do's medical services.