[SEP. 2023] Gyeonggi Province Expands Mongolia's International Healthcare Initiatives...
Name 관리자
Date 2023-09-25
Views 214
Gyeonggi Province Expands Mongolia's International Healthcare Initiatives Through MOU Signing with Mongolian Center of Health Development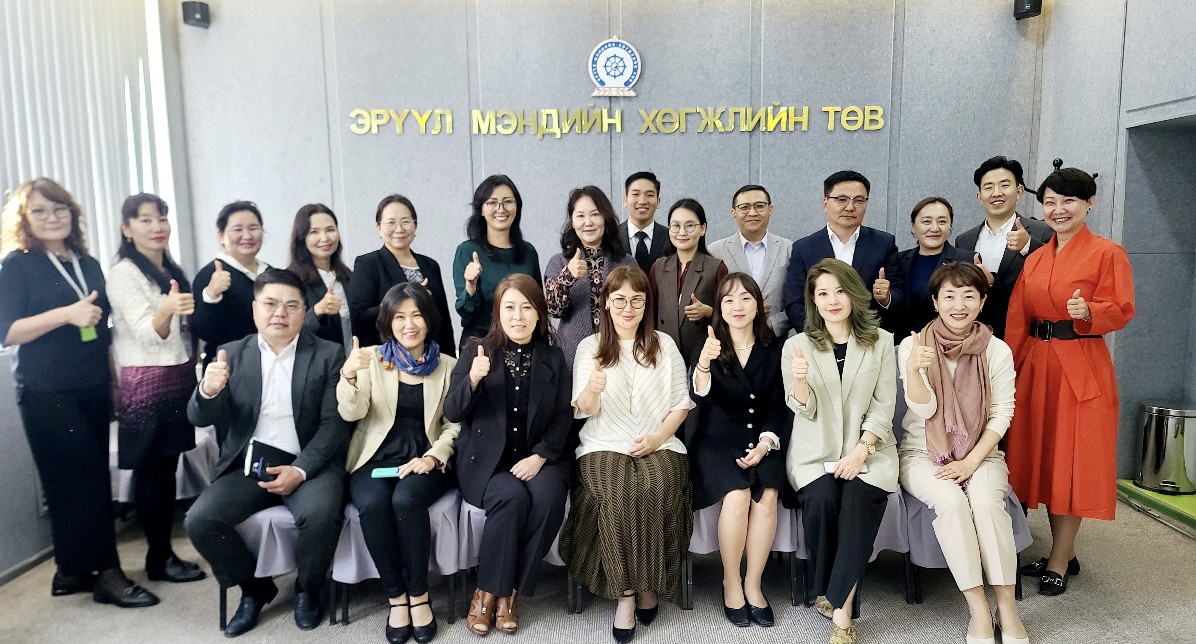 The Gyeonggi Province Healthcare Delegation visited Ulaanbaatar, Mongolia and pursued international healthcare marketing activities, including signing a Memorandum of Understanding (MOU) for healthcare cooperation with the Mongolian Center for Health Development (CHD).
On August 28th, the Gyeonggi Province Healthcare Delegation signed an MOU with the Mongolian CHD, pledging to cooperate in various fields of healthcare and medical exchange, including overseas medical professional training and hosting joint medical academic conferences.
The Mongolian CHD is a specialized institution within the Mongolian government responsible for healthcare workforce development and healthcare policy development. Since establishing a cooperative relationship with Gyeonggi Province, the center has been engaged in collaborative projects such as medical professional training and has also held practical meetings since 2022.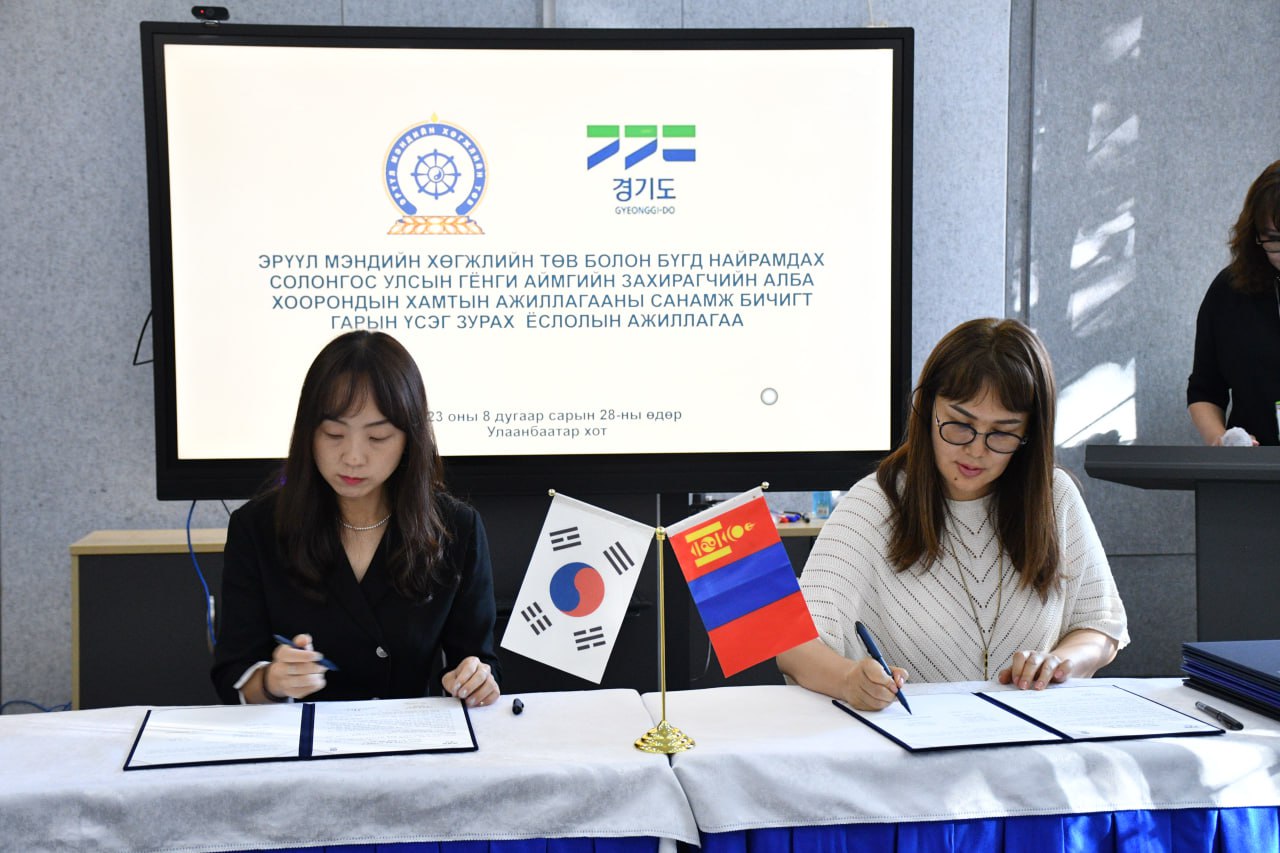 Through the signing of this MOU, a foundation for future cooperation has been established, and it is anticipated that healthcare collaboration projects, such as hospital management academies for Mongolian government officials and inviting Mongolian medical professionals for training, will further expand.
Also, Gyeonggi Province has jointly operated a Gyeonggi Province Medical Promotion Booth at the 2023 Ulaanbaatar Medical Tourism Expo in Mongolia, in collaboration with seven medical institutions in the province: Korea University Ansan Hospital, Soon Chun Hyang University Hospital Bucheon, Ajou University Medical Center, Bundang Jesaeng General Hospital, Shihwa Medical Center, Bucheon Sejong Hospital, and Wiltse Memorial Hospital.
During the visit to the Gyeonggi Province Medical Promotion Booth, Mongolian visitors were introduced to the exceptional infrastructure of Gyeonggi Province's medical institutions. The goal was to inform these visitors about the outstanding medical facilities in Gyeonggi Province and encourage them to consider Korea as a destination for future medical treatment.

During the visit, the 2023 Medical Gyeonggi Healthcare Conference was held, and Professor Kim Kwang-hyun from the Otorhinolaryngology Department at Bundang Jesaeng General Hospital participated as a speaker. He presented the latest medical technologies and advancements in the field of otorhinolaryngology to an audience of over 50 Mongolian medical professionals.
Furthermore, on the 28th, a night event for alumni of the medical training program for Mongolian medical professionals who had previously participated in the Gyeonggi Province-invited program was held. Over 40 alumni were invited to the alumni gathering event.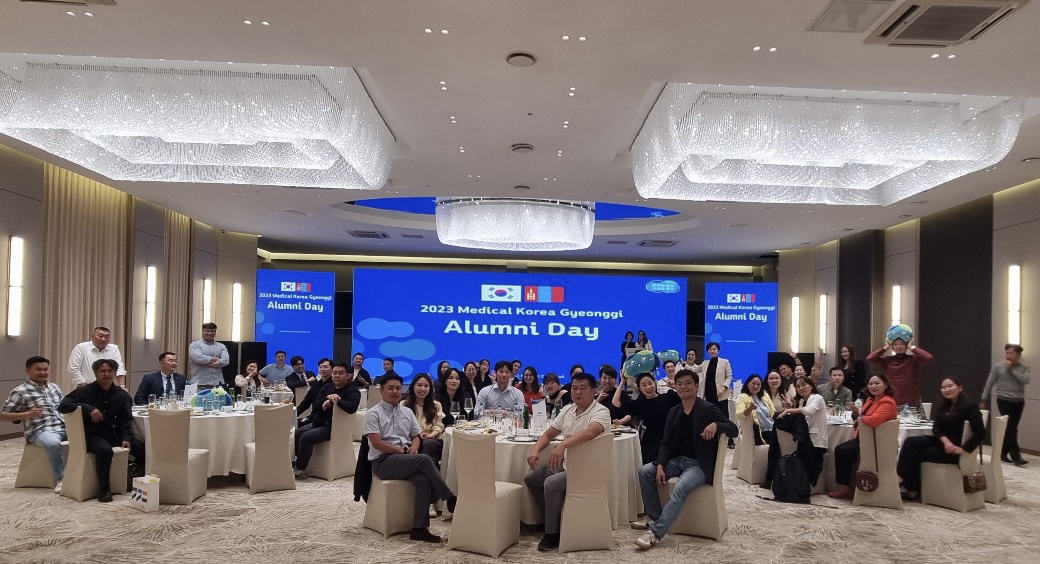 The Gyeonggi Province alumni who were affiliated with major Mongolian public hospitals such as National First Central Hospital, National Second Central Hospital, National Cancer Center, and Tuv Aimag Hospital, had a meaningful gathering where they reconnected with the medical professionals and hospital staff from Korea who had trained them. During this reunion, they shared their accomplishments and experiences since their training in Korea and exchanged valuable insights gained from their time in Korea.
The signing of the MOU was carried out in response to the proactive request from the Mongolian CHD, which has shown a keen interest in healthcare cooperation with Korea. It is anticipated that medical exchanges between Korea and Mongolia will continue to thrive in the future.