[OCT. 2023] Gyeonggi International Medical Coordinator Training – Course Completed by 67 Persons
Name 관리자
Date 2023-10-24
Views 180
Gyeonggi International Medical Coordinator Training
– Course Completed by 67 Persons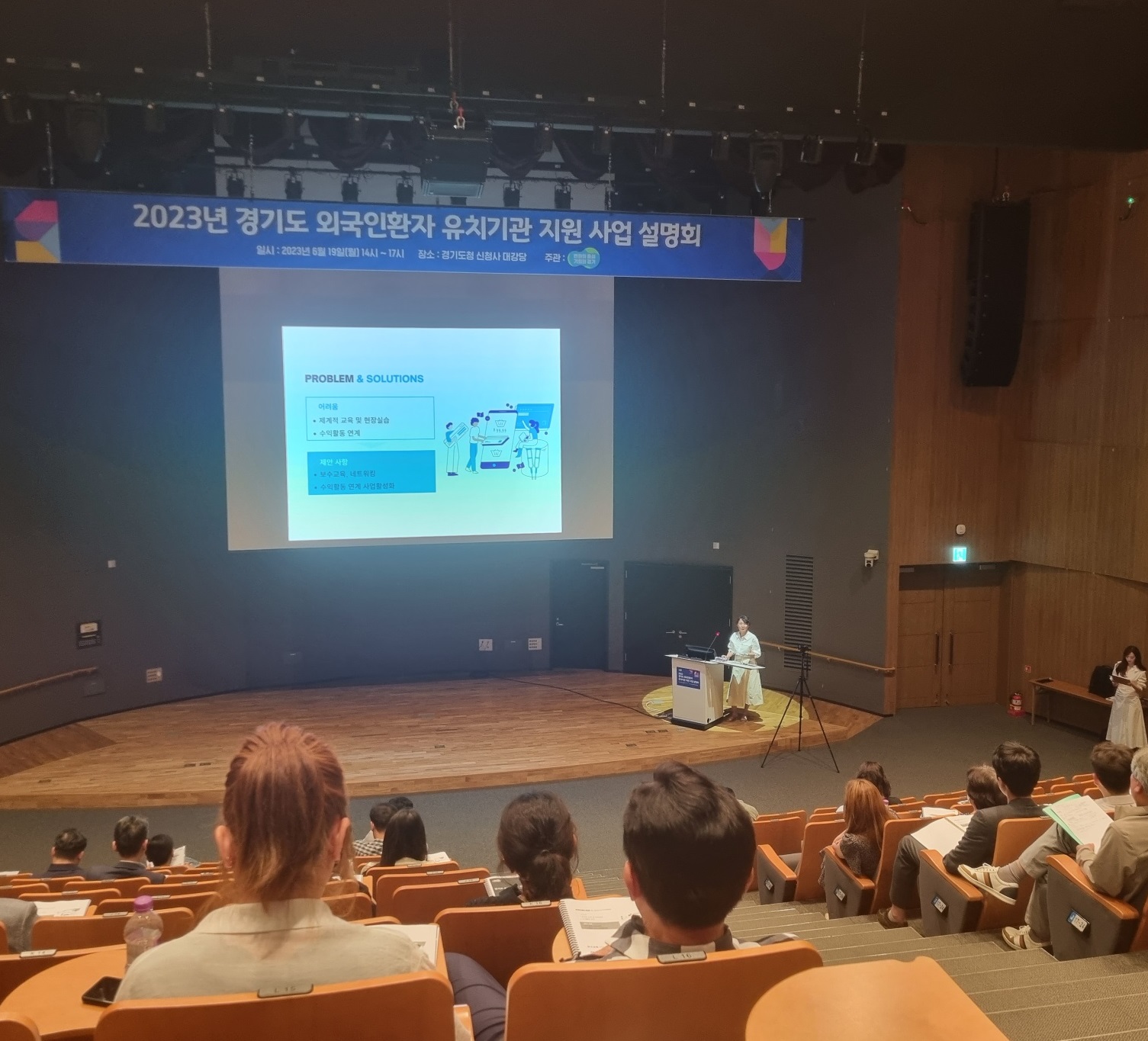 An International Medical Tour Coordinator is a professional that specializes in medical tourism consultation, promotional marketing, risk management, and administrative duties, often serving as the face of hospitals that welcome foreign patients.
In hospitals across Gyeonggi Province, there are numerous specialized medical coordinators proficient in a variety of languages. These coordinators perform various crucial roles, ranging from scheduling patient appointments and offering concierge services during their stay in Korea to providing medical interpretation and lifestyle support during the treatment phase.
Gyeonggi Province has been proactive in training medical coordinators, aiming to enhance the convenience of services offered to foreign patients visiting hospitals. Each year, the Province cultivates a group of professionals proficient in languages such as English and Vietnamese, continuously supporting the growth and development of medical coordinators. Since 2017, there has been an emphasis on multicultural medical coordinator training, conducting annual educational programs to nurture these professionals.

This year, the international medical coordinator training program ran for four months, from June to September. Comprising a comprehensive 100 hours, the curriculum included theoretical aspects such as understanding the nuances of attracting foreign patients, the roles of coordinators, department-specific clinical features, medical service procedures, relevant legal frameworks, and documentation processes. This was coupled with practical, hands-on training within institutions that cater to foreign patients.
Sixty-seven individuals successfully completed both the theoretical and practical aspects of the training, receiving their certificates in a ceremony hosted by Gyeonggi Province on September 20. The graduates included speakers of various languages: Russian (6), Mongolian (8), Vietnamese (32), Spanish (1), English (1), Chinese (12), Khmer (1), and Thai (1).

Gyeonggi Province, home to a substantial foreign resident population, sees a high demand for medical coordinators. Since 2009, efforts have been made to promote the international medical business and communal medical services. The persistent interaction with 28 global regions has elevated the prominence of the Gyeonggi Province medical brand. The accomplishments realized thus far are attributed to the medical coordinators trained in the province, who have functioned as vital liaisons.
During the challenging COVID-19 times, attracting foreign patients was a formidable task, leaving many medical coordinators feeling disheartened. However, in 2023, with the easing of COVID-19 restrictions, there's a renewed increase in demand for medical coordinators as international patients begin to return to Korea. The prospect for these coordinators entering the market in the future is looking incredibly bright.