[June.2023] Gyeonggi-do Cooperates with Tashkent Region in the Field of Healthcare in Uzbekistan
Name 관리자
Date 2023-06-23
Views 299
Gyeonggi-do Cooperates with Tashkent Region in the Field of Healthcare in Uzbekistan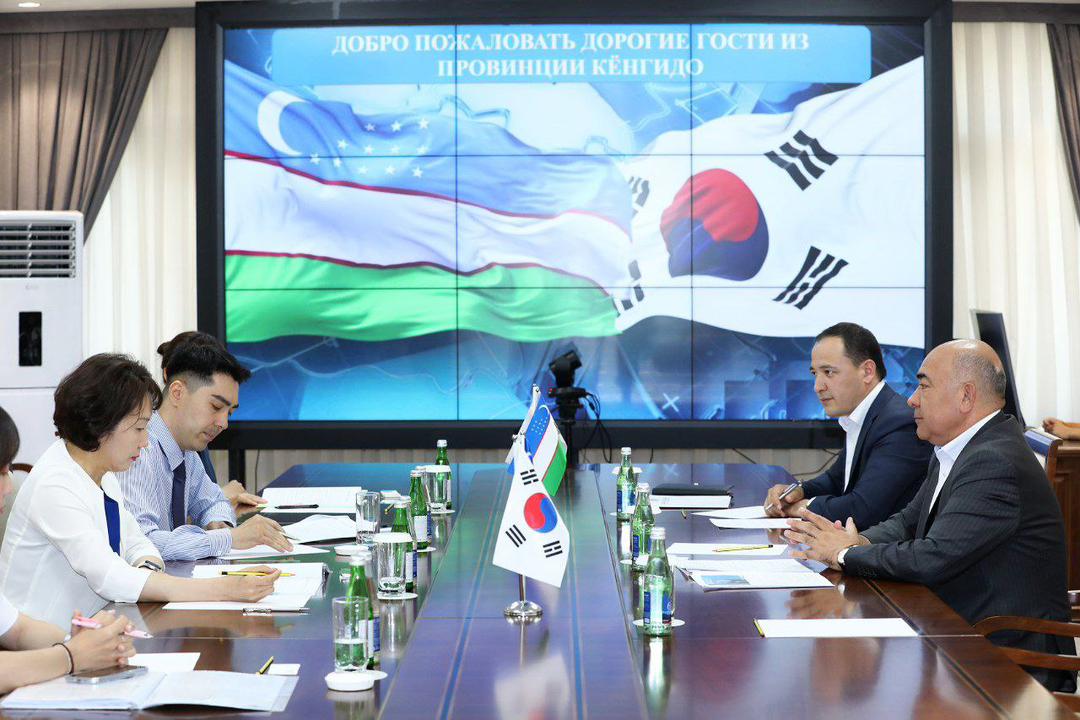 The Gyeonggi-do Healthcare Delegation participated in collaborative exchange and cooperation projects to promote advancements in the field of healthcare, including organizing a joint medical academic conference with the Tashkent region during their visit to Uzbekistan.
The Gyeonggi-do Healthcare Delegation, composed of approximately 30 members, including those from seven medical institutions within Gyeonggi-do (Korea University Ansan Hospital, Soonchunhyang University Bucheon Hospital, Ajou University Hospital, Bundang Jesaeng Hospital, GSAM Hospital, Shihwa Medical Center, and Bucheon Sejong Hospital), visited the Tashkent region in Uzbekistan from June 13 to 17 for three nights and five days.
On June 14th, the delegation officially visited the Tashkent region government and held a meeting with Tashkent Governor Zoyir Mirzayev. During the meeting, Governor Mirzayev expressed interest in collaboration between the two regions in the field of healthcare and pledged active cooperation in the future. The Gyeonggi-do delegation discussed matters of mutual interest in the healthcare sector, including inviting Uzbekistan's medical professionals for training in Gyeonggi-do and promoting bilateral exchange and cooperation projects.

Governor Mirzayev had previously visited Gyeonggi-do in September 2022, where he had discussions with Governor Kim Dong-yeon regarding the establishment of cooperative relations in the field of healthcare.
On June 15, a joint healthcare academic conference organized by Gyeonggi-do and Tashkent took place at Tashkent City Hall. Presenters from the Korean side included Director Eom Won-ja from the Gyeonggi-do Healthcare and Medical Department, Professor Jung Sung-woo from the Department of Gastroenterology & Hepatology, and Professor Hong Kwang-dae from the Department of Colorectal Surgery at Korea University Ansan Hospital. They introduced and outlined the achievements of Gyeonggi-do's healthcare cooperation projects, its healthcare system, and excellent medical technologies.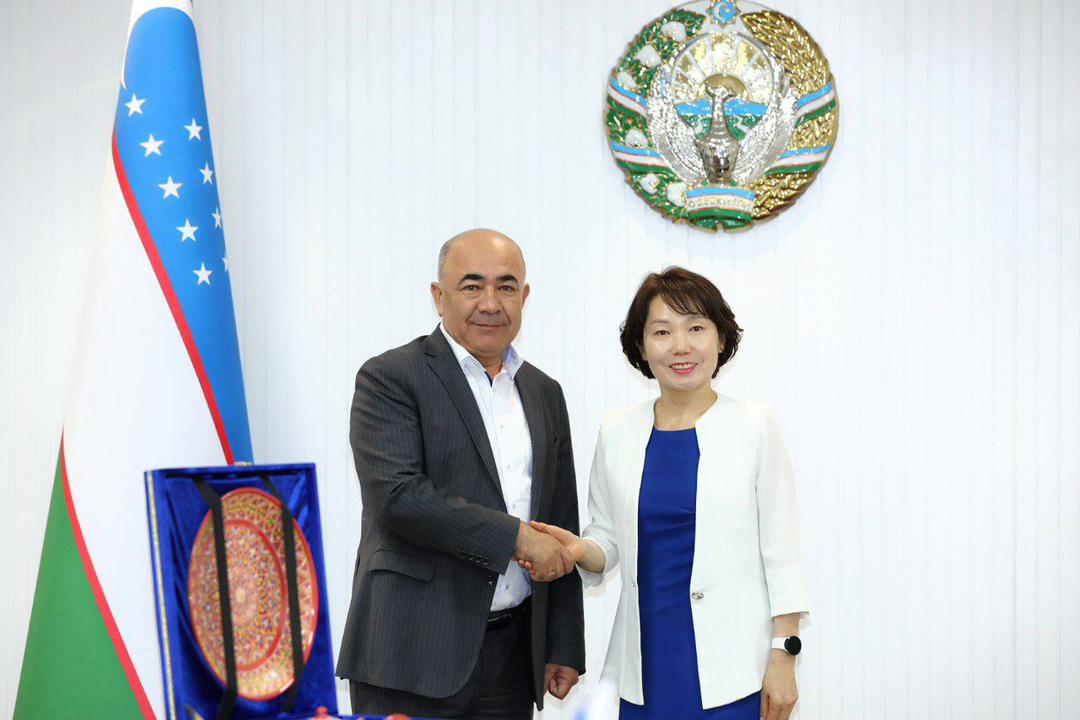 From the Uzbekistan side, Minister of Public Health Amrillo Inoyatov, Administration of Health Protection of Tashkent Region Head of Department Abduganiev Ulugbek Abdupattakhovich, and Tashkent Republic Cancer Center Director Danilov Ganiev participated as speakers, sharing information on healthcare in Uzbekistan and discussing matters related to the theme of "New Uzbekistan, New Health."
In addition, the delegation organized the "2023 Medical Gyeonggi Business Forum B2B Event" and "Uzbekistan Patient Consultation Meeting" to promote Gyeonggi-do's healthcare in Uzbekistan. These events resulted in over 30 business meetings with local medical agencies and healthcare professionals, as well as 40 patient consultations.
Also, on June 15, an alumni event was held to facilitate exchanges between healthcare professionals from Gyeonggi-do and 20 graduates of the medical training program who had visited Gyeonggi-do from Uzbekistan.
The Uzbekistan alumni who participated in the event shared their reflections on their four-week medical training program in Gyeonggi-do and expressed their commitment to continue engaging in active endeavors that will serve as a bridge for healthcare cooperation between the two regions.
The Gyeonggi-do Delegation stated, "It was possible to make significant progress in promoting public health and expanding policy exchanges in the field of healthcare with more advanced discussions on cooperation with a major regional government of Uzbekistan," and added "The visit was made in response to the enthusiastic request from the Tashkent region, which has shown a keen interest in healthcare cooperation with Gyeonggi-do. Both regions have high expectations for further active exchanges in the field of healthcare.